02/04/2020 – 2020 Whitaker Bank/KHSAA Sweet 16® Scholarship Applications Now Open
February 4, 2020 Basketball Blog Updates
Print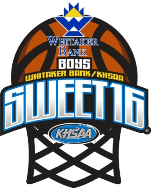 For the seventh year Whitaker Bank, as part of its continuing title sponsorship of the Boys' Sweet 16®, and the KHSAA will be presenting four one-time $1,500 scholarships. The scholarships are open to high school seniors that participate in KHSAA sanctioned sports and sport-activities.
Deadline for the information to be received by the KHSAA is Feb. 28. There is no limit to the number of applicants from a school.
Winners will be recognized during the 2020 Whitaker Bank/KHSAA Boys' State Basketball Tournament, March 18-22 in Lexington.
Whitaker Bank/KHSAA Sweet 16® Scholarship Application Forms are only available online and may be completed using the link below:
– KHSAA –
The KHSAA staff routinely publishes blog posts to better communicate with its various constituencies and the public. The blogs for specific sports and sport-activities are on that sport or sport-activity main page, and there are general information blogs at http://khsaa.org/news-stats-pubs/sports-blogs/
Print
Visit Our Official KHSAA Sponsors