11/6/12 State Cross Country Information for Teams and Fans
November 6, 2012 Cross Country Blog Updates
Print
Cross Country Fans – It is time to make plans to support your athletes.  Advance tickets are now on sale at http://2012khsaacrosscountry.eventbrite.com/.  Ticket prices are $10 per person and 10 and under are FREE.
Event Times: http://khsaa.org/cross_country/2012/statemeettimetable.pdf
Directions are located at http://www.mapquest.com/?version=1.0&hk=7-WgjKPvlT.  Enter at the Horse Park main gate and follow the KHSAA logo signs for parking.  There will be attendants waiting to direct cars and buses for parking.
Check in for teams, officials and media will be under the tent on the left side of the main gate while ticket sales will be straight ahead.  Coaches will need to check in to receive their team packets which include their runners race numbers.  this race number will be used for the athletes admission.
Programs will not be sold at the event.  Instead the program is Free for viewing on the KHSAA website at http://khsaa.org/Publications/Programs/20122013/XC/issue1/index.html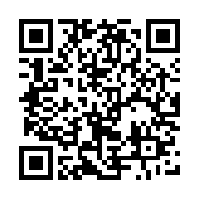 or by using a QR reader available for free on your smart phone.
No Pets Allowed
Pictures will be available after the event for your viewing at http://khsaa.zenfolio.com/
The sunshine and mild temperatures have been ordered as well.  We look forward to seeing you all for a great day of Cross Country Racing!  Safe travels.
Print