9/18/2023 – Disabling the Hidden Browser on District-Owned Nintendo Switch Consoles
September 18, 2023 Athletic Department Blog Updates
Print
In a continued effort to communicate eSports best practices for games being played on the Nintendo Switch, and continue the discussion with the Kentucky Department of Education regarding what is and is not permissible on the KY K-12 Internet Service, KHSAA is providing the following information on disabling the hidden browser on Nintendo Switch consoles.
For district-owned Nintendo Switch and other eSports gaming consoles, schools should disable browsing and enable parental control features before signing up for a gaming season.
For reference, the following matrix represents the district's responsibility level relative to the ownership of the device or network being used.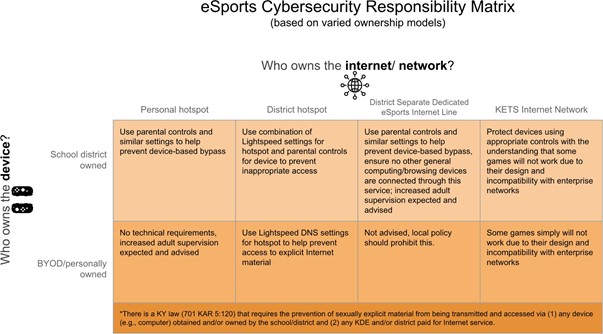 The hidden browser can be accessed on Nintendo Switch devices through any network connection (wireless or ethernet) by manually setting DNS to 45.55.142.122. This connection provides unfiltered access to the web, and presents internet safety compliance issues.
The Hidden Browser can be completely disabled by doing the following:
From the dashboard of your Nintendo Switch, scroll over to System Settings.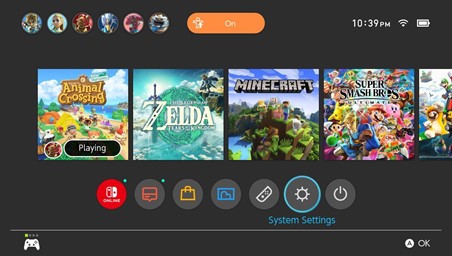 Select Internet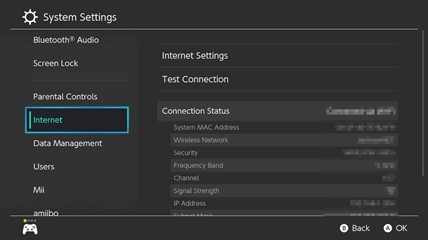 Select Internet Settings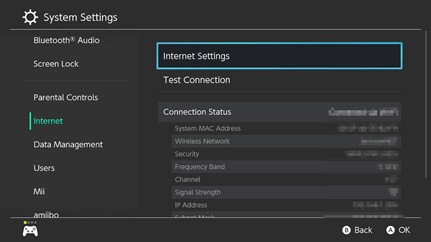 Choose the network you are currently connected to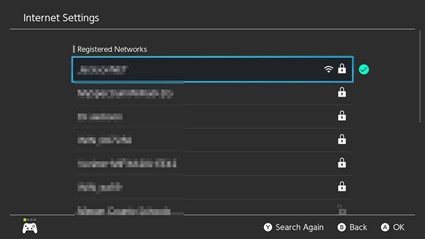 On the settings page for your network, select Change Settings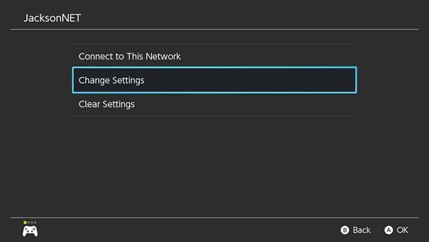 Scroll down and select DNS Settings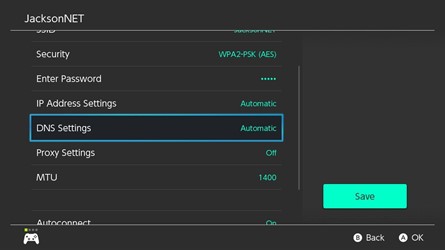 Change the DNS setting from Automatic to Manual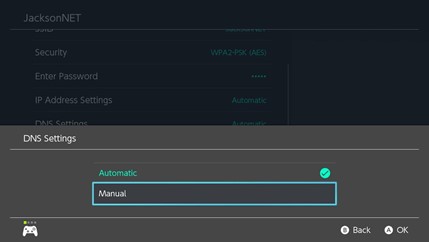 Select your Primary DNS and set it as 045.055.142.122 and save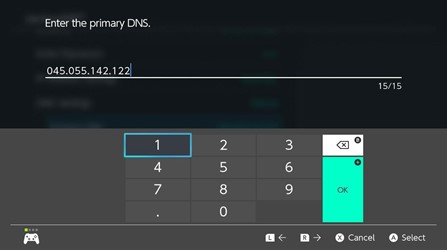 (A screen will pop up, saying, "Settings have been saved." Click OK
Click on Connect to This Network. Your Switch will now attempt to connect to the network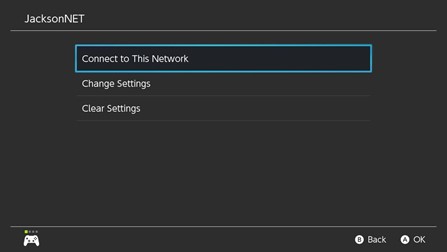 You will see a prompt that says, "Registration is required to use this network." Select "Next"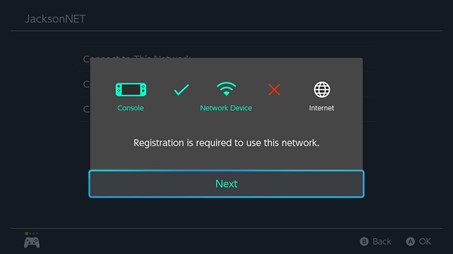 The Switch BRU start screen will show up. Select "Settings"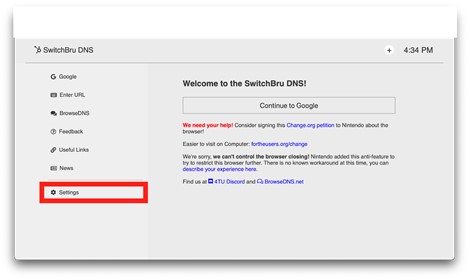 Click the 'Disable Browser' button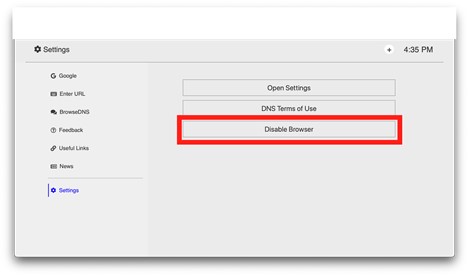 Click the 'Select a Status' Dropdown and select the 'Disable Forever' choice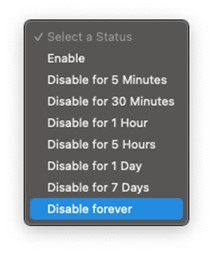 The browser should now close, and you should set your DNS back to 'Automatic' to use the Switch's online capabilities again.
Setting Parental Controls on District-Owned Devices
These network settings can be blocked from allowing changes by setting parental controls locally on Switch. Users would then be required to input a PIN to access the Network settings. Again, it is recommended that districts set parental controls for their district-owned eSports consoles.
Refer to your console manufacturer's documentation on setting parental controls.
– KHSAA –

About the Kentucky High School Athletic Association

The Kentucky High School Athletic Association was organized in 1917 and is the agency designated by the Kentucky Department of Education to manage high school athletics in the Commonwealth. The Association is a voluntary nonprofit 501(c)3 organization made up of 290 member schools, both public and non-public. The KHSAA awards 229 state championships to 59 teams and 178 individuals in 13 sports and six sport-activities, funds catastrophic insurance coverage for its more than 109,000 rostered member school student-athletes, provides coaching education and sports safety programs for more than 12,000 coaches and licenses and facilitates the distribution of training material for over 4,000 contest officials.
Print